14 SPARE PARTS, TOOLS AND GARAGE EQUIPMENT EXHIBITION FAIR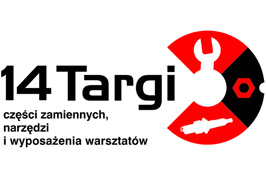 Once again, at the airport in Warsaw Bemowo automotive fairs organized by Poland's largest distributor of spare parts, the company Inter Cars were held. Nearly 200 exhibitors and 40 thousand visitors visited the exhibition. The first day of the exhibition was devoted primarily for the media and business talks. On this day, like every year, the conference of Inter Cars SA Board was held. The development plans for the immediate future and the latest results of the Company were presented at the conference.

Polish and foreign customers of IC visited fair at the weekend. The Exhibitors have prepared for them a number of trainings, competitions and gifts as well as advertising materials. Our presence at the fair was emphasized by our support for the campaign "I prefer Polish spare parts". The main attraction of the fair was the accompanying automotive event of Inter Cars Motor Show. It was attended by leading motorsports competitors. The event attracted a lot of interest among customers and exhibitors. The evening part - Night Motor Show which particularly impressed the arrived guests deserved special recognition.

We thank all our customers who visited our exhibition stand.